Making
The workshop "Peint à la main" in Brussels is an addition to the workshop where we print on paper and fabrics. This time, it is all about decorating ceramic tiles (our collection of "Kleurtjes") with enamels …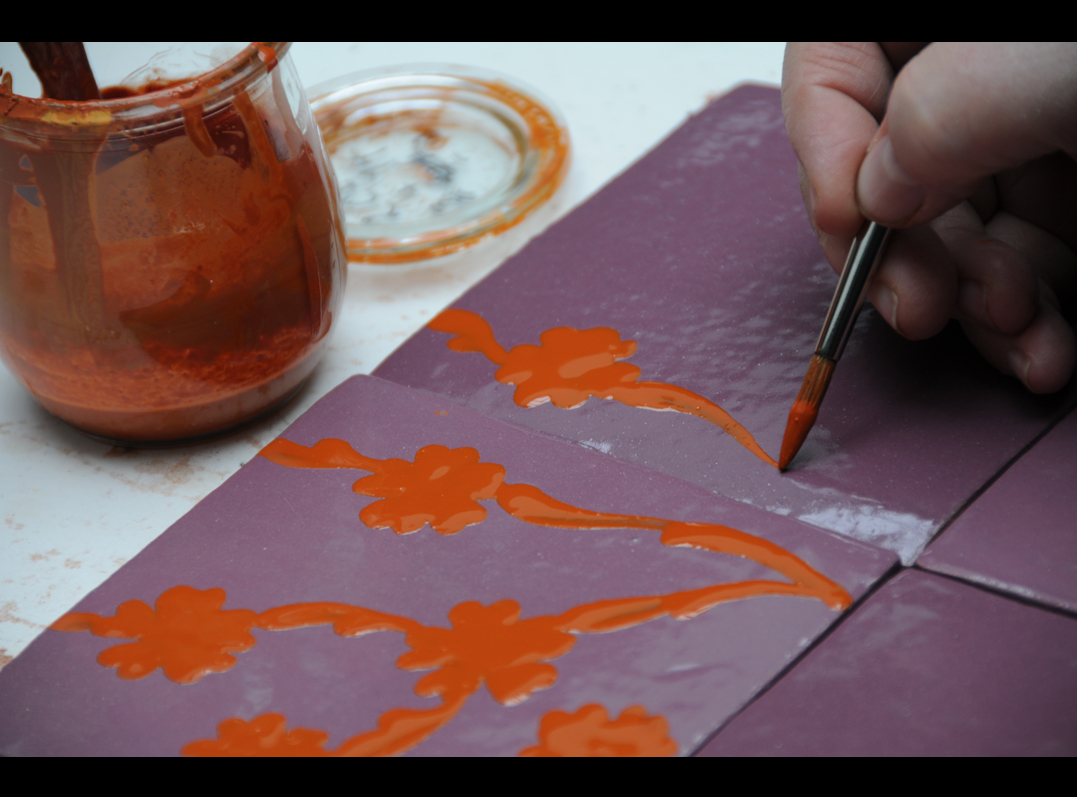 … fired up to 800°.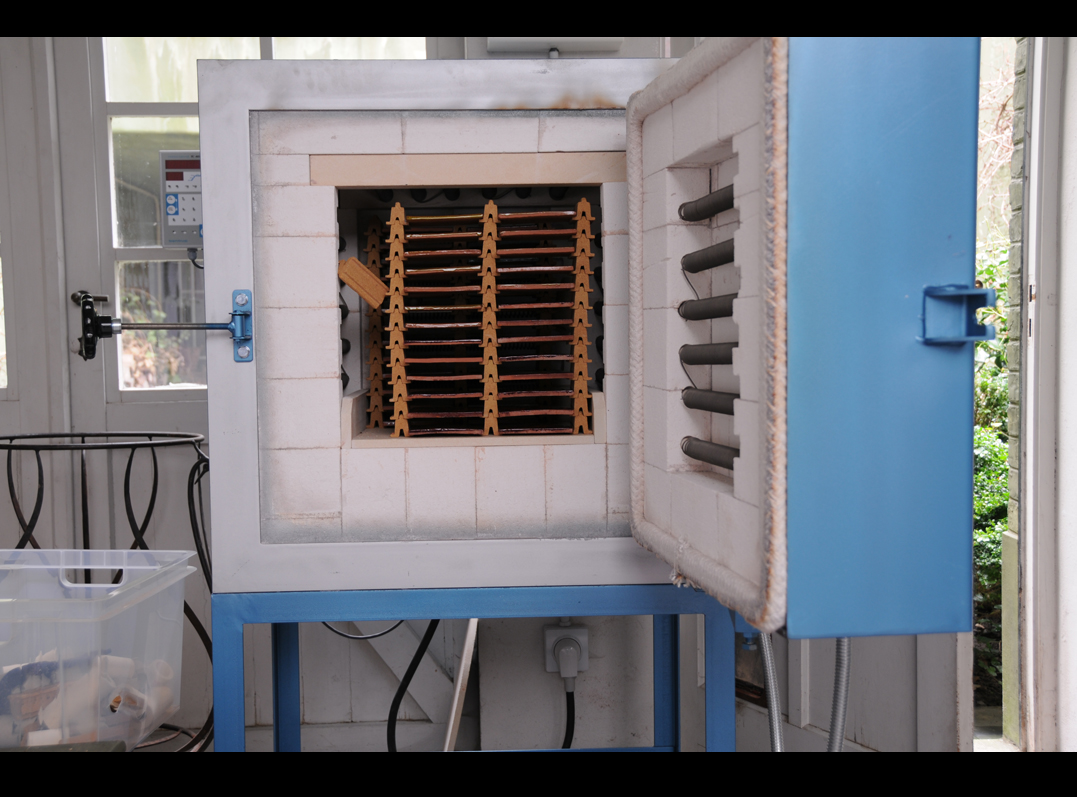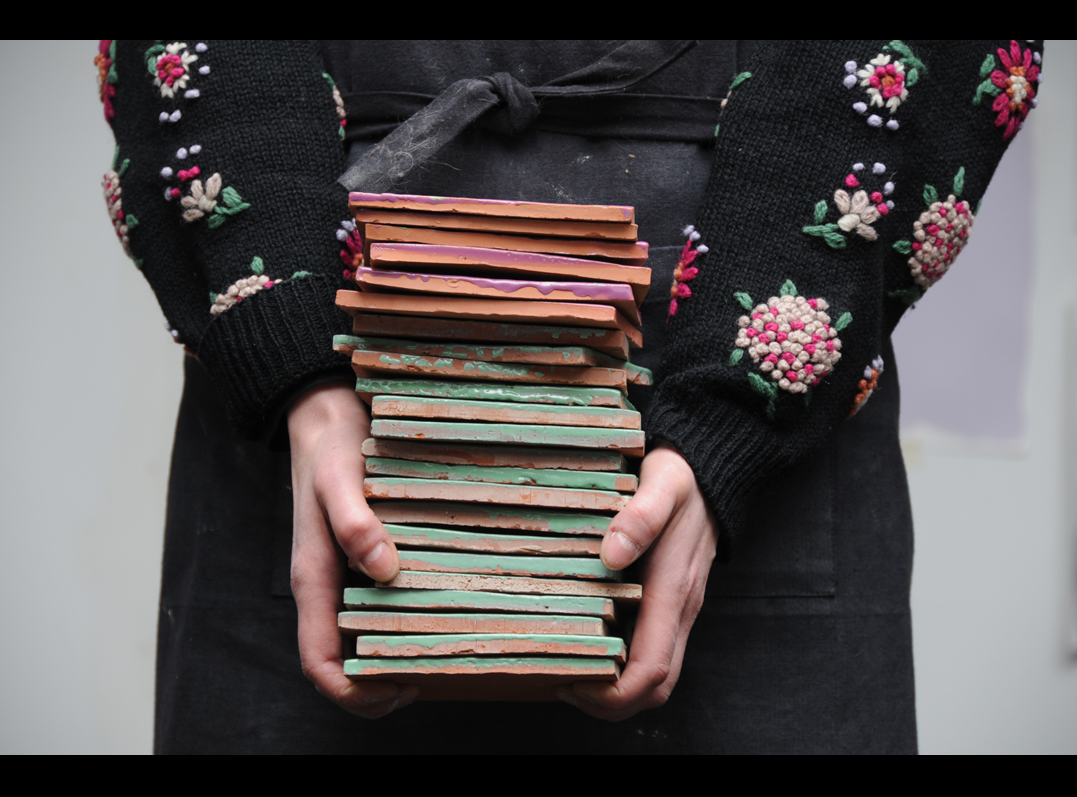 When several colours have to be overlaid, the firing operation has to be repeated so that the colours won't mix and loose their identity.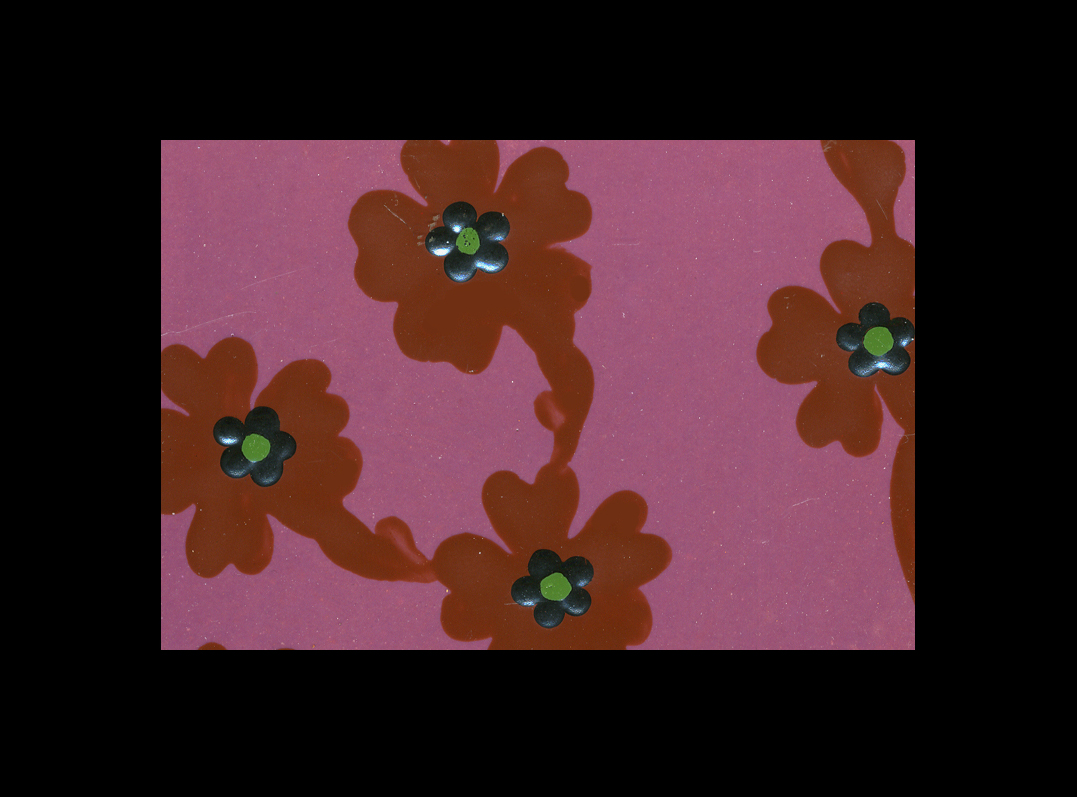 The designs are painted with a free hand, with no mark or pouncing pattern on the plain handmade base, each decorated tile is quite different from the other, small details, sometimes hardly perceptible, that make all the difference compared to a repeated pattern made by a machine on a lifeless industrial tile. But …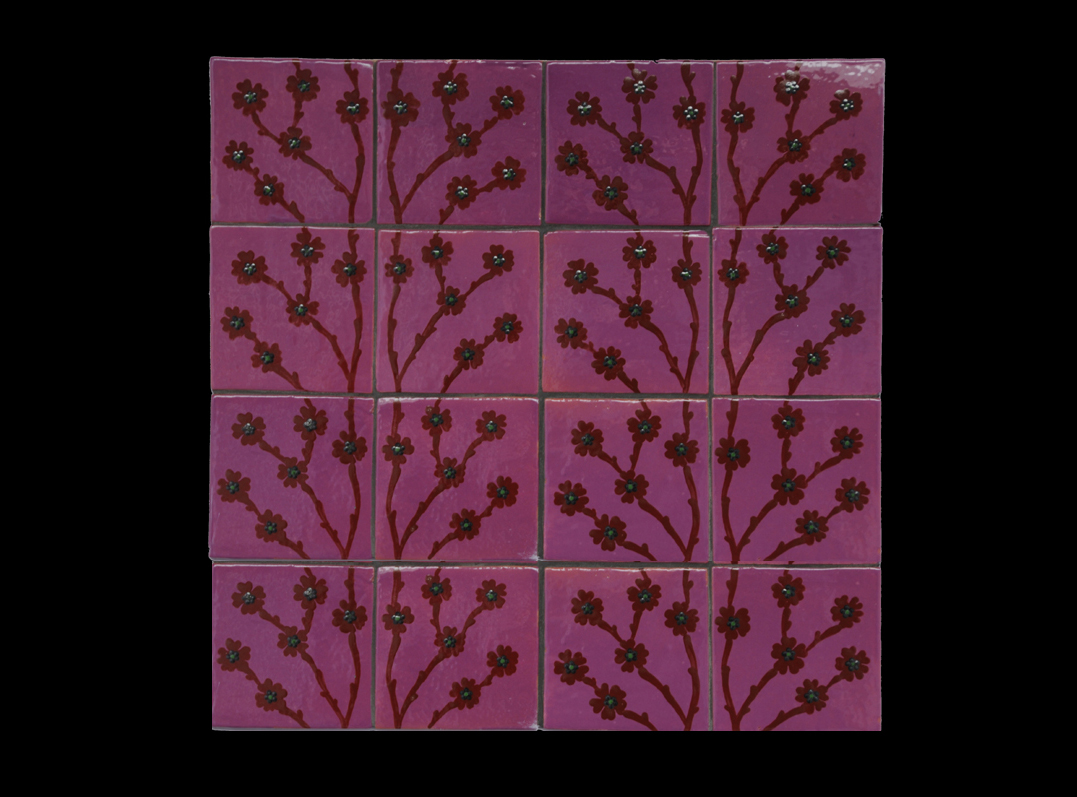 … this is also the cause of multiple and unpredictable accidents, often charming because they are as far as possible from the artificially cracked effect on industrial productions.