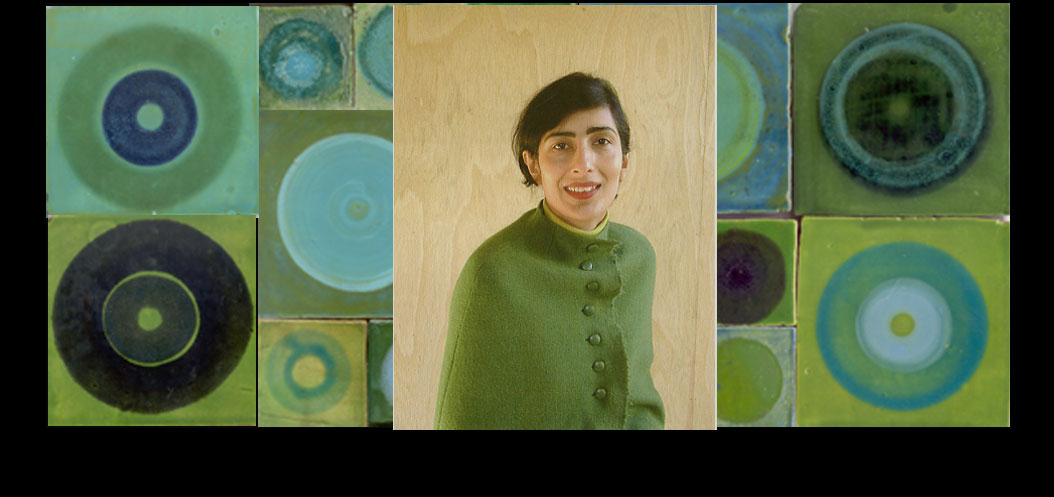 LUBNA CHOWDHARY :
Lubna is a British artist who works on small tiles, firing and re-firing them endlessly until a vibrant mystery of colour and material emerges. Nobody knows if the appearance is a target, the eye of a mysterious animal, a vision under a microscope, and the imagination may be wrong without finding the certainty that would put an end to this mind game. Likewise, evocations in terms of style are both obvious and without any final diagnosis : we are led to think of Rothko or Klee, or of Art nouveau, without any of these connotations winning out over the other. And that is probably what gives her work its richness.
Lubna herself is a complex fabric : of Pakistani origin, brought up in Africa, her teenage years in the large Pakistani community of an industrial city in the North of England, and finally the Royal College of Art in London… many threads to weave a story as rare as her work.
When I talk to Lubna about the fabulous production of tiles that has flourished in Pakistan and in particular in Multan to refer to a link with her roots, she has doubts. She refers more to her English upbringing, which also has a rich pottery tradition. But, as I know well, from having lived through strange confrontations with very distant links that I had not known about, that roots so distant that they do not pass through the sieve of our consciousness are still present inside us, it is my turn to express doubts.
Afterwards, Lubna says that the fabric of which she is made is a great mixture of everything and everywhere, so many lasting influences. Of course I recognize this as the discourse of modernity, and it is quite simply what the present day makes of us, whether that it is what we want or not.
Each series includes a mixture
18 pieces in 10 x 10cm and 5x5cm
Total surface :
20 x 45cm
or
30 x 30cm
or
decorated pieces can be
arranged with plain zelliges…
The pieces come individually
for a free interpretation.
Each series is unique.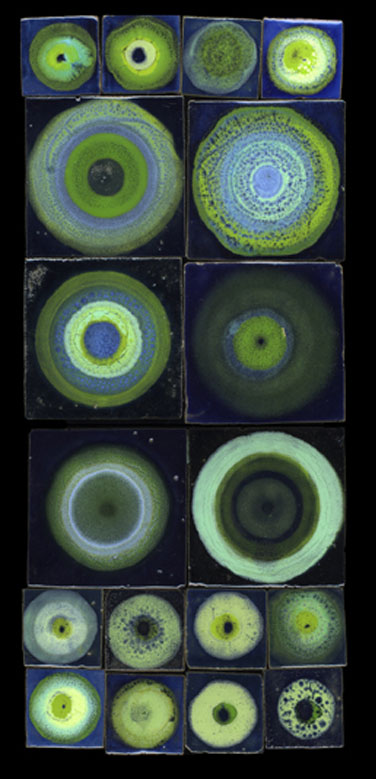 557,00€ VAT incl./one series
"Bleue" series :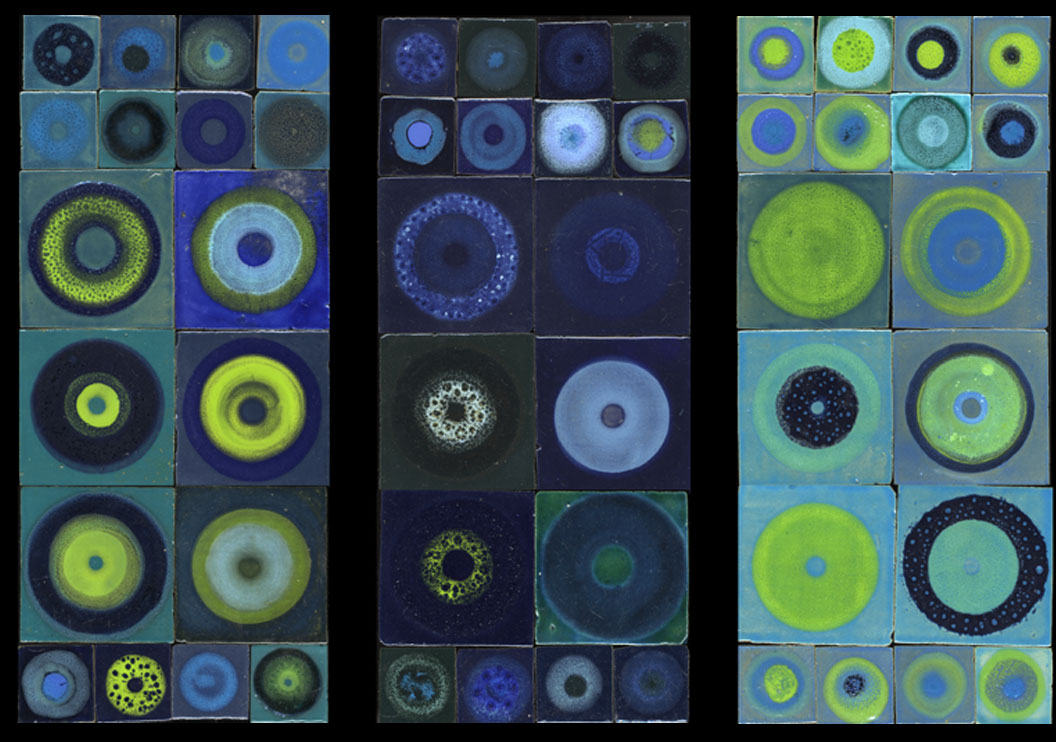 "Green" series :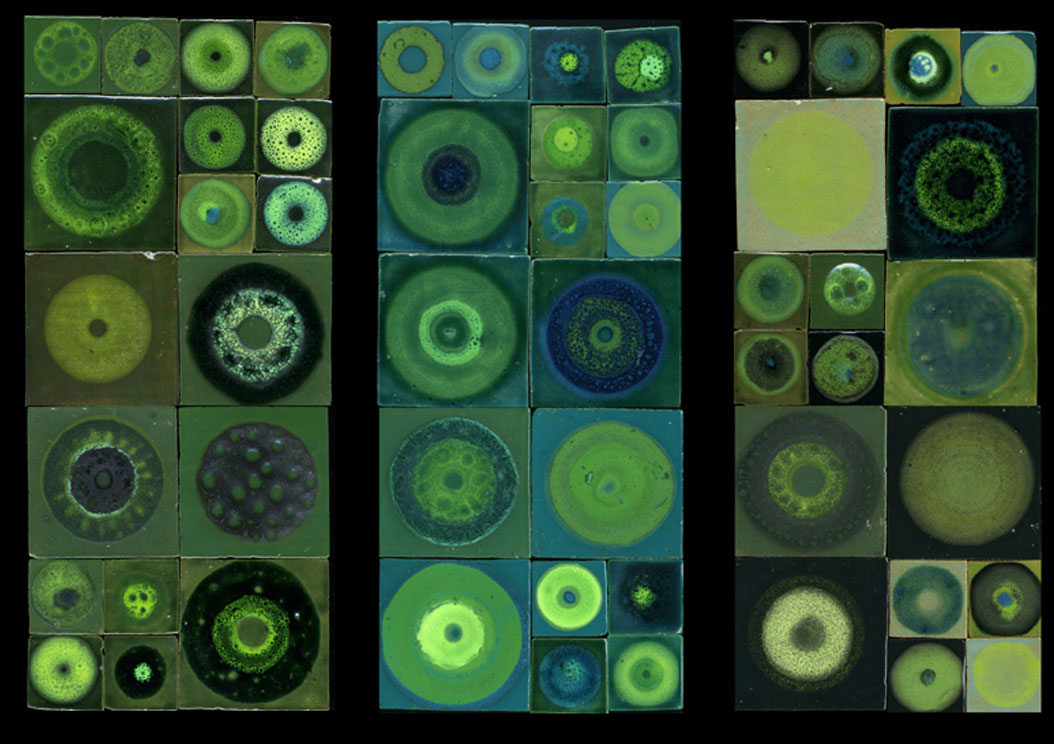 "Brown" series :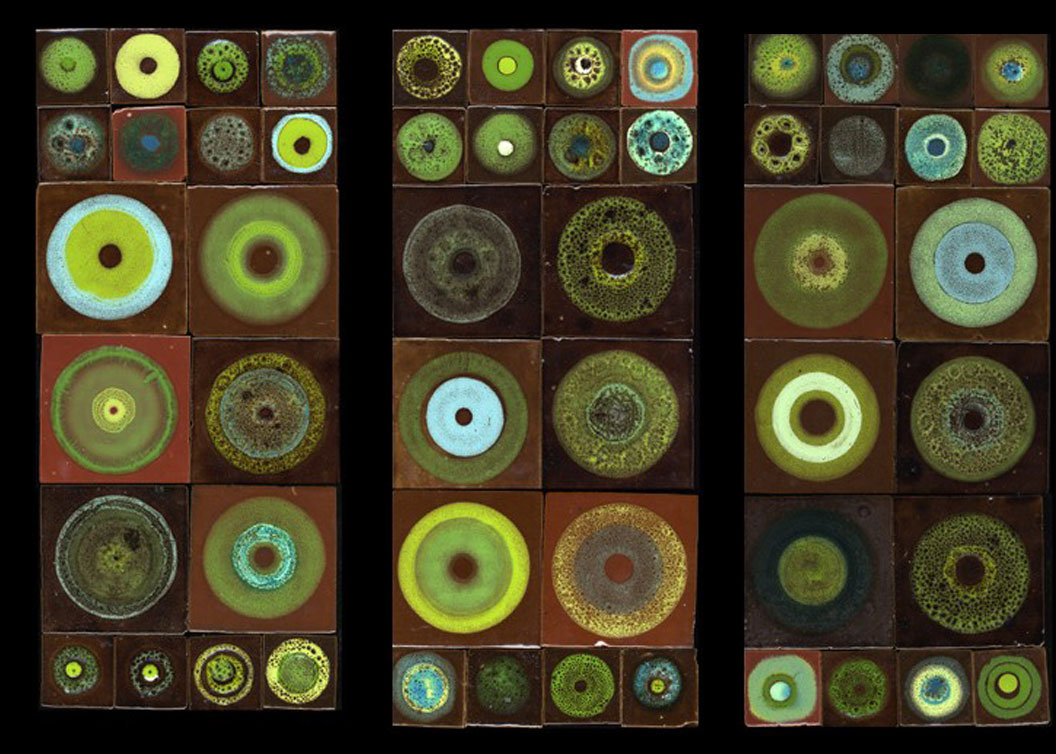 "Purple" series :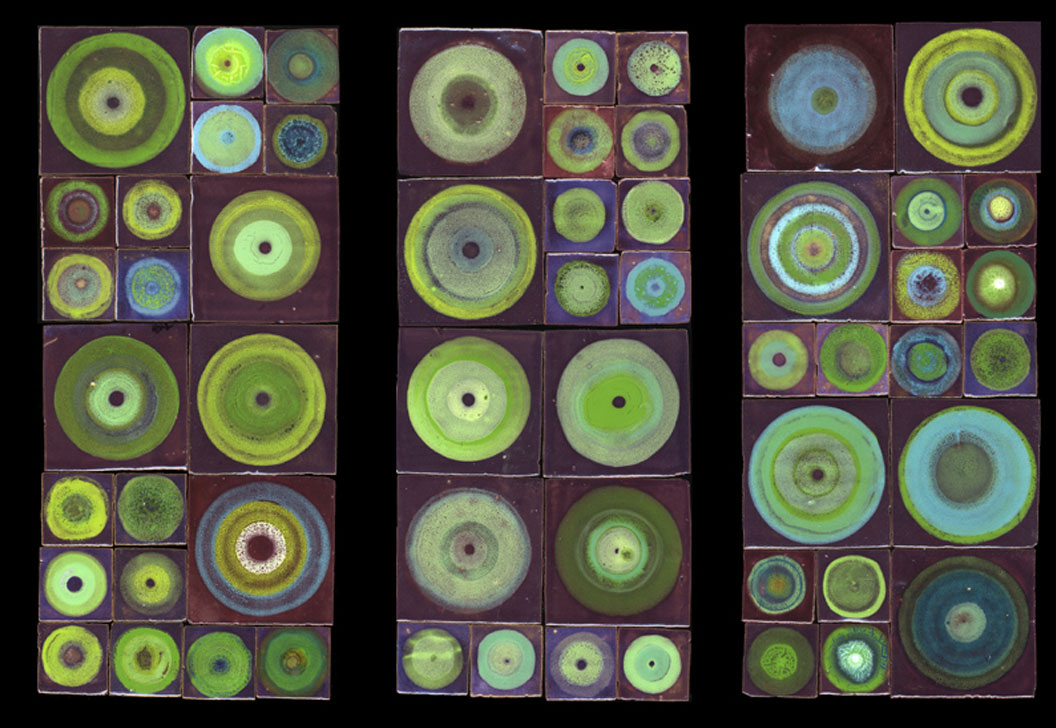 "Orange" series  :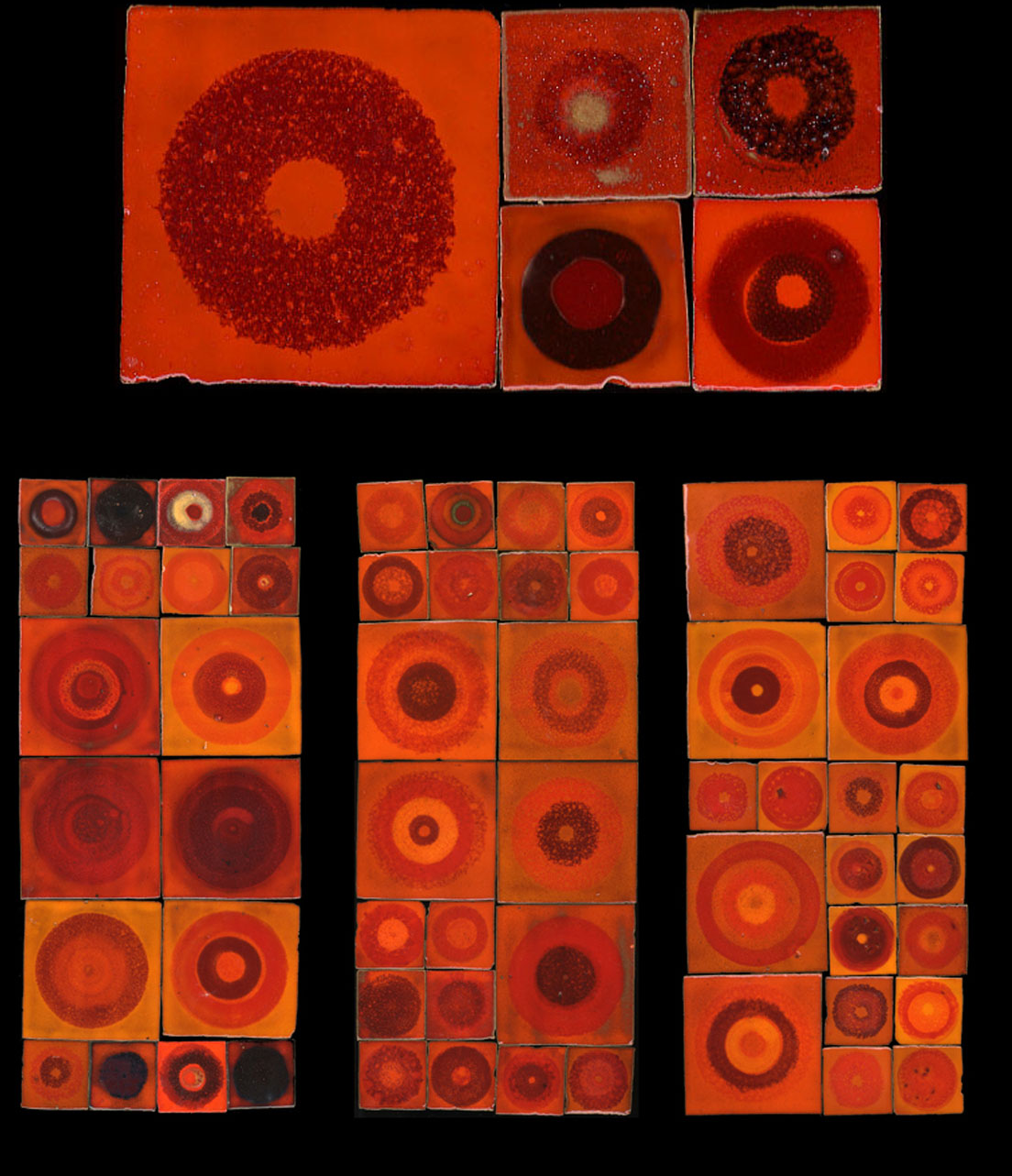 "Brown Red" series :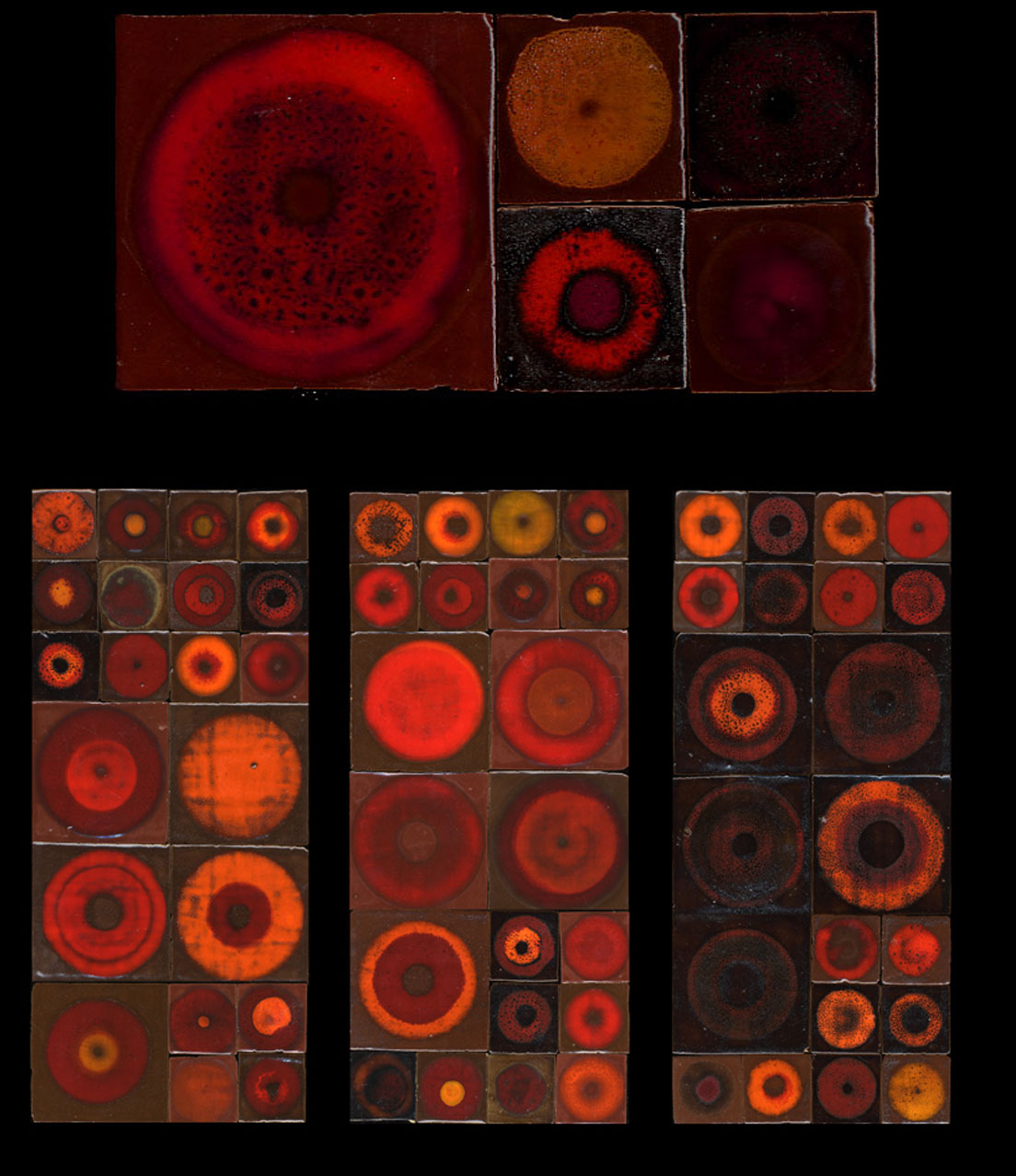 "Red" series :