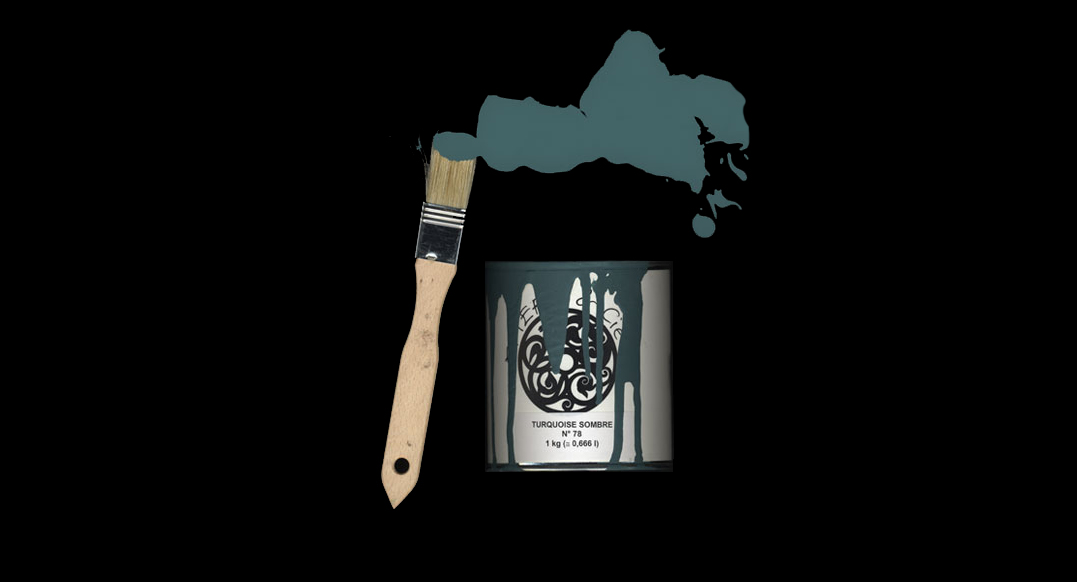 HIGH MATT ACRYLIC PAINT WITH CASEIN,
almost as matt as lime !
Colours are stable in light and lead-free.
Keep the pots out of frost and high temperatures.
Best for interiors, or if outside on protected surface.
Easy to apply on any clean, dry  and ungreasy material,
with or without an acrylic primer,
using a short hair paint roller or a brush.
Equipment can be cleaned with water.
High covering capacity approx. 5m² (53,82 square foot) per kilo
for two coats according to the porosity of the surface.
Dilution with water is possible, max. 10%.
Dries in one hour time, second coat after two hours.
A range of 85 exclusive colours plus White and Black.
Available in pots of :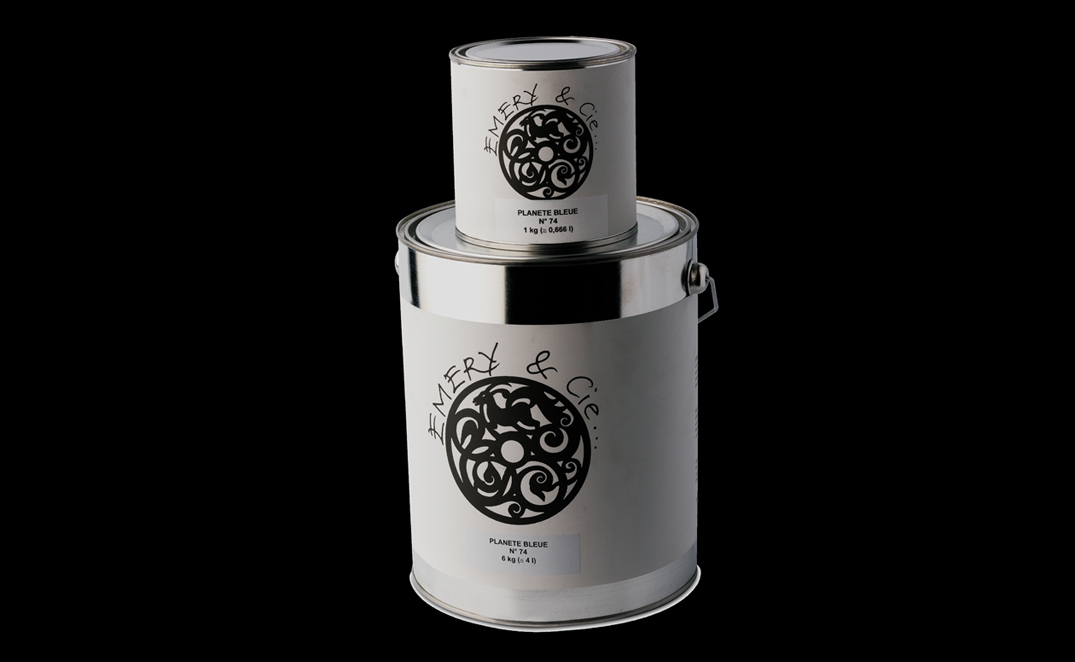 1KG (2,20 lbs) = 27,00€ VAT incl.
6KG (13,22 lbs) = 132,00€ VAT incl.
15KG (33,07 lbs) = 264,00€ VAT incl.
(only White and No.25 "Craie")
RANGES OF COLOURS 
Handmade with the "real" paints :

The triptych chart with 49 quiet colours :
9,00€ VAT incl.

The diptych chart with 32  more intense colours :
6,00€ VAT incl.

8 study charts for GRADATIONS with white = 3,00€
VAT incl./sheet
SAMPLES on paperboard or paper :

Samples on A4 format = 2,00€ VAT incl/piece