"Belle Gazelle" Day bed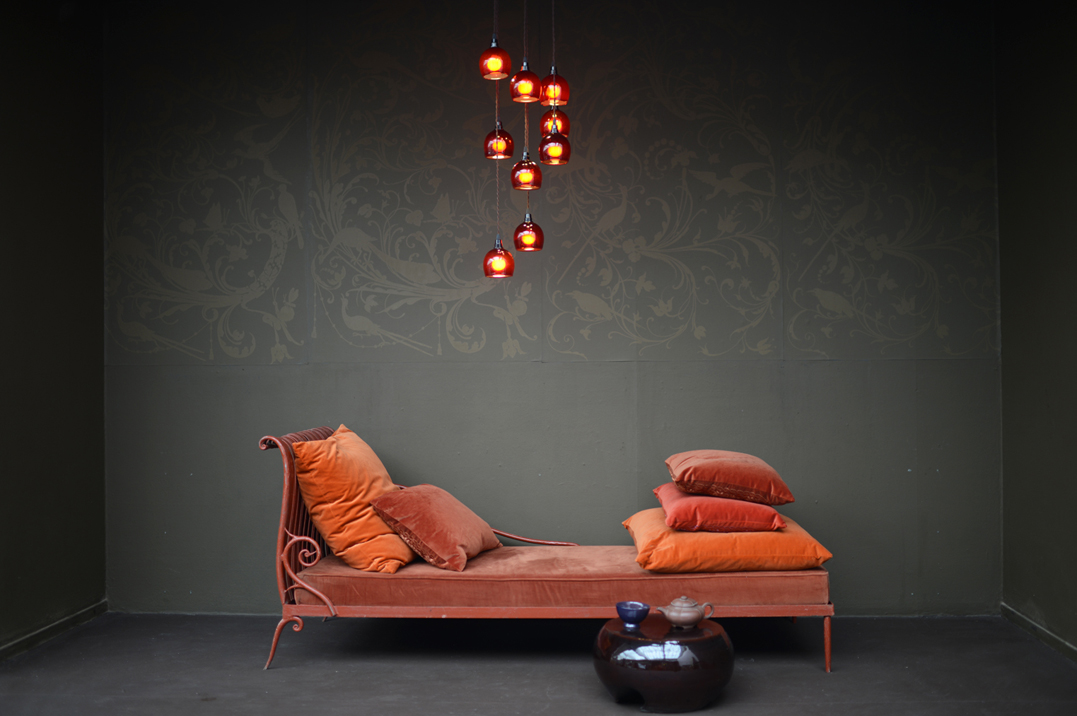 Wrought iron "Belle Gazelle" day bed :
Dark transparent anti-rust varnish finish or orange anti-rust paint finish
Standard dimensions : 80 x 200cm
Height of seat = 38cm
Iron structure alone = 1.500,00€ VAT incl.
Upholstery with velvet = 580,00€ VAT incl.
Total = 2.080,00€ VAT incl.
Other dimensions or fabric : on estimate.