MISCELLANEUS
Many tiles are suitable for table tops : zelliges, cement tiles, glass tiles, Kleurtjes "Peints à la Main", …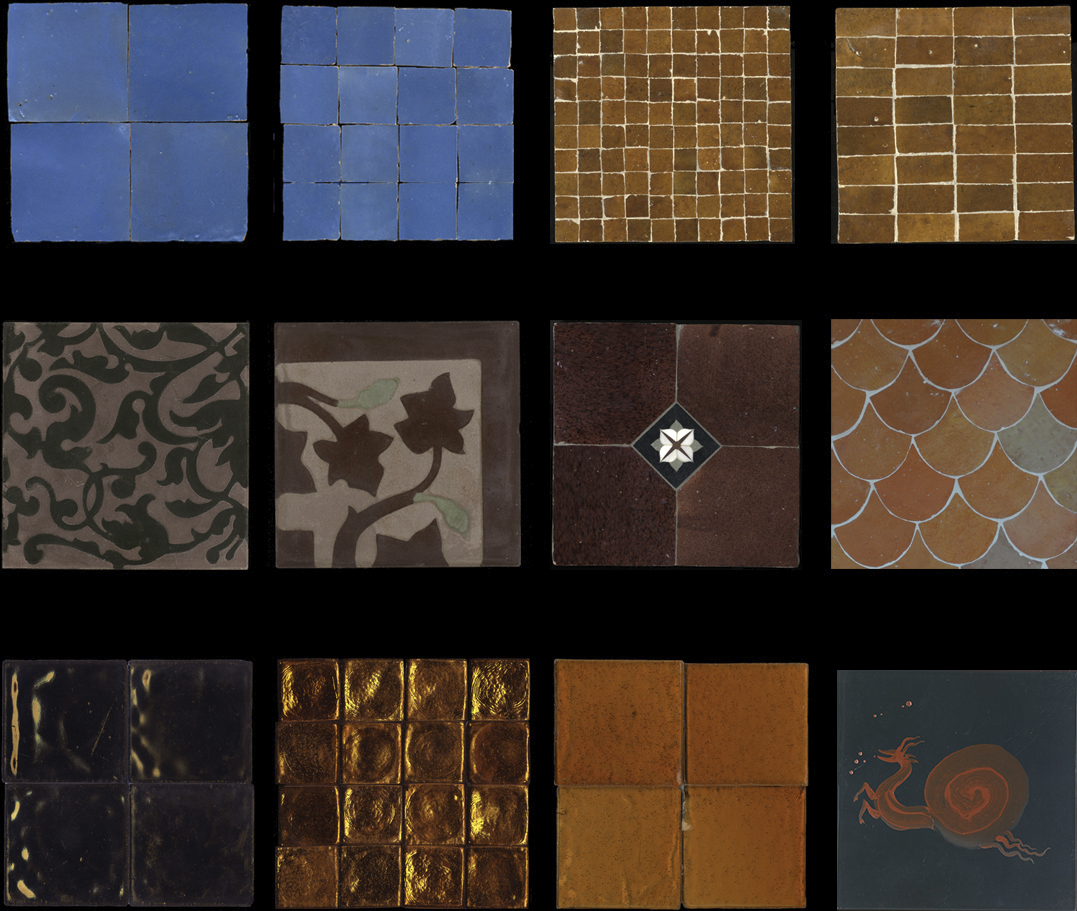 Our tile table tops are made to measure and are finished with an iron frame "L" shape, 4cm high.
So the calculation of the dimensions of the surface has to be a multiple of the dimensions of the chosen tiles + the thickness of the joints.
The dimensions will be taken inside the frame.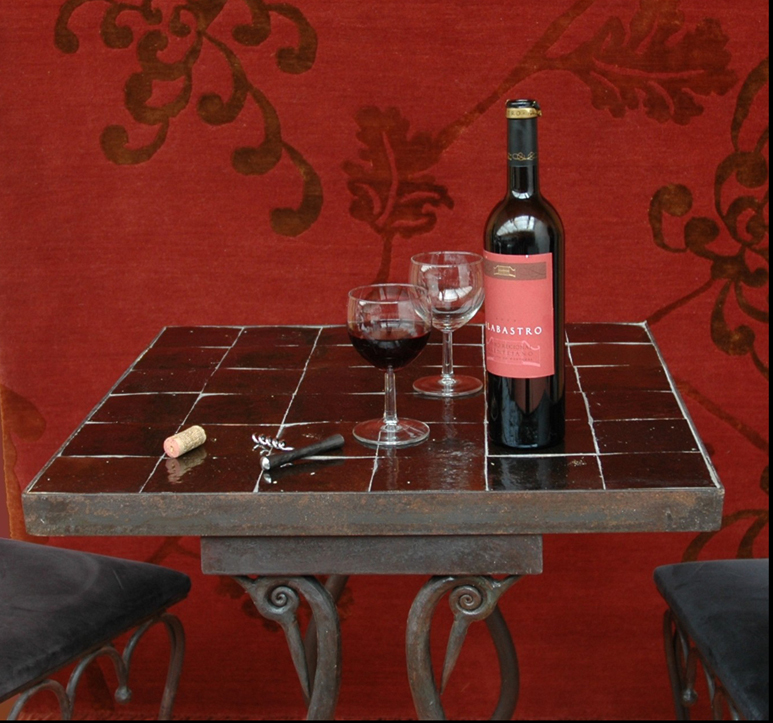 We also propose table tops in salvage teak
Price on estimate..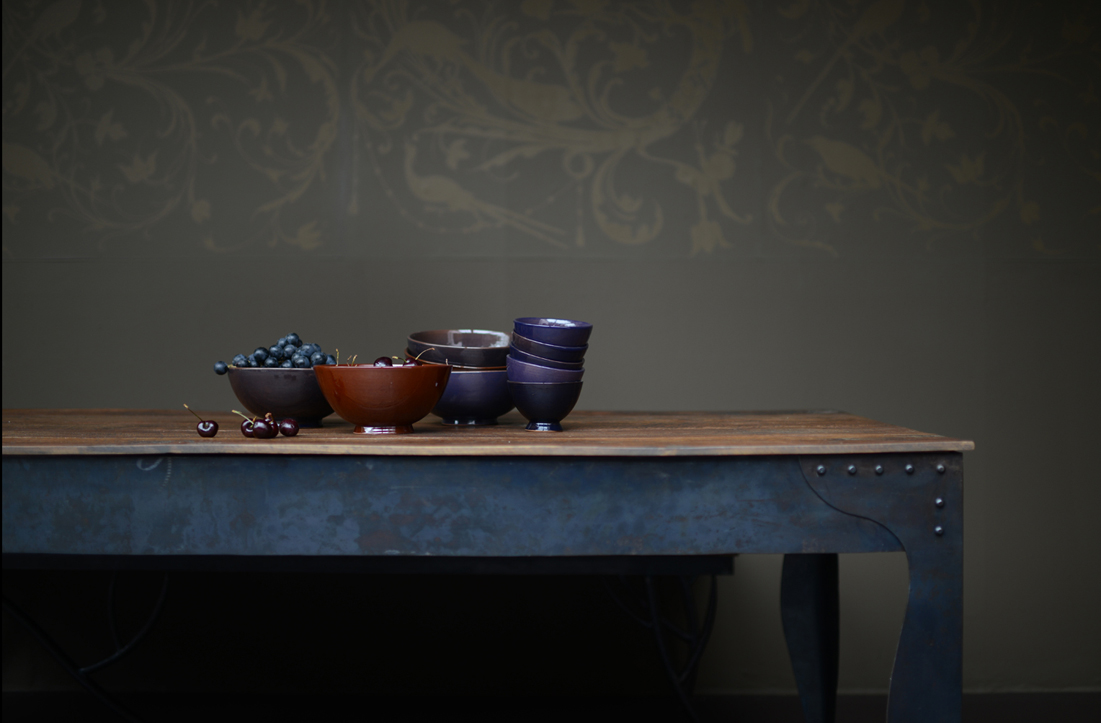 And also small round trays in cedar or walnut wood.
(natural finish to be waxed or varnished)
for coffee tables
or
pedestals.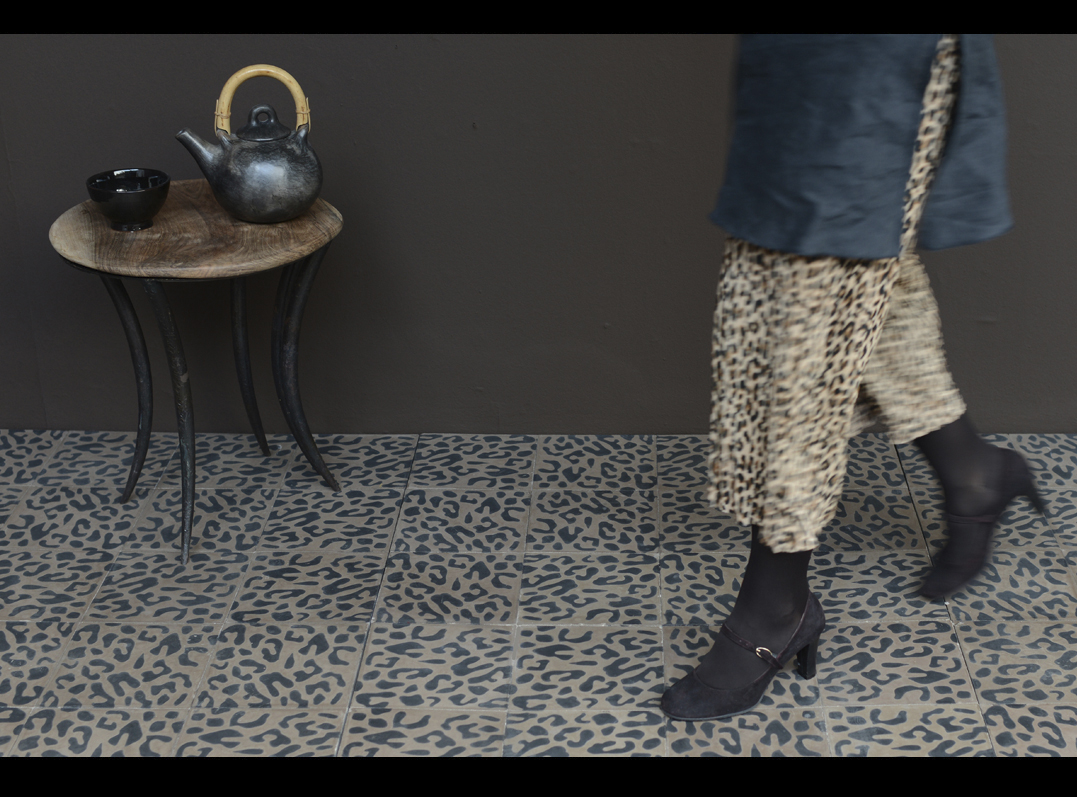 Our patterned panels in «Pierres Dures» can also be inlaid in a marbre top.
Price on estimate.