FURNITURE UPHOLSTERY :
In cotton velvet …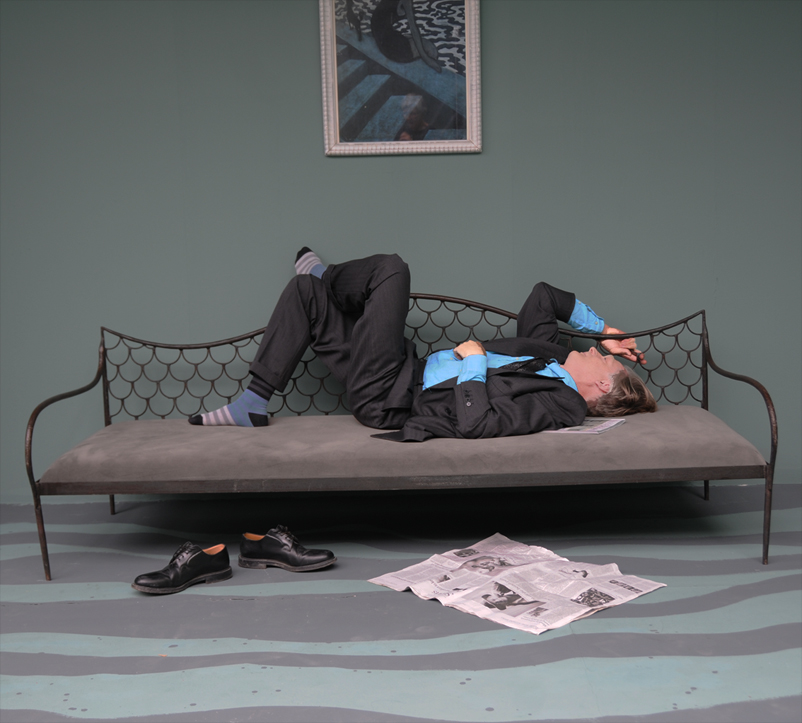 … or in linen …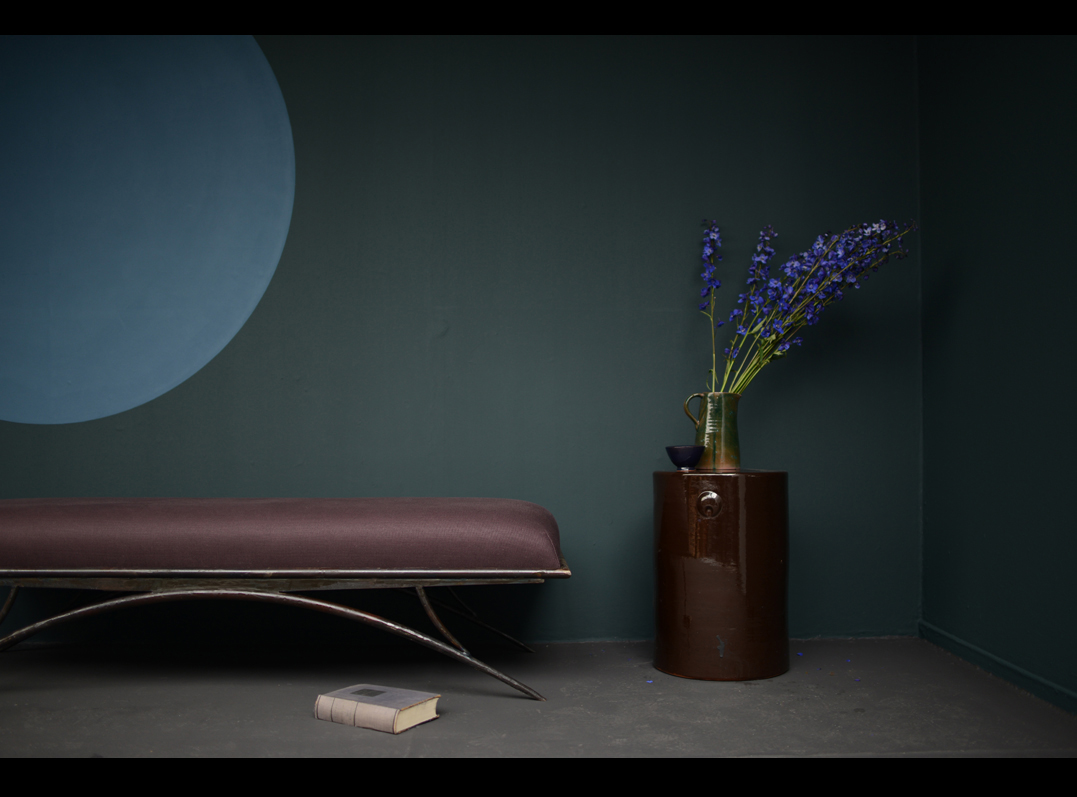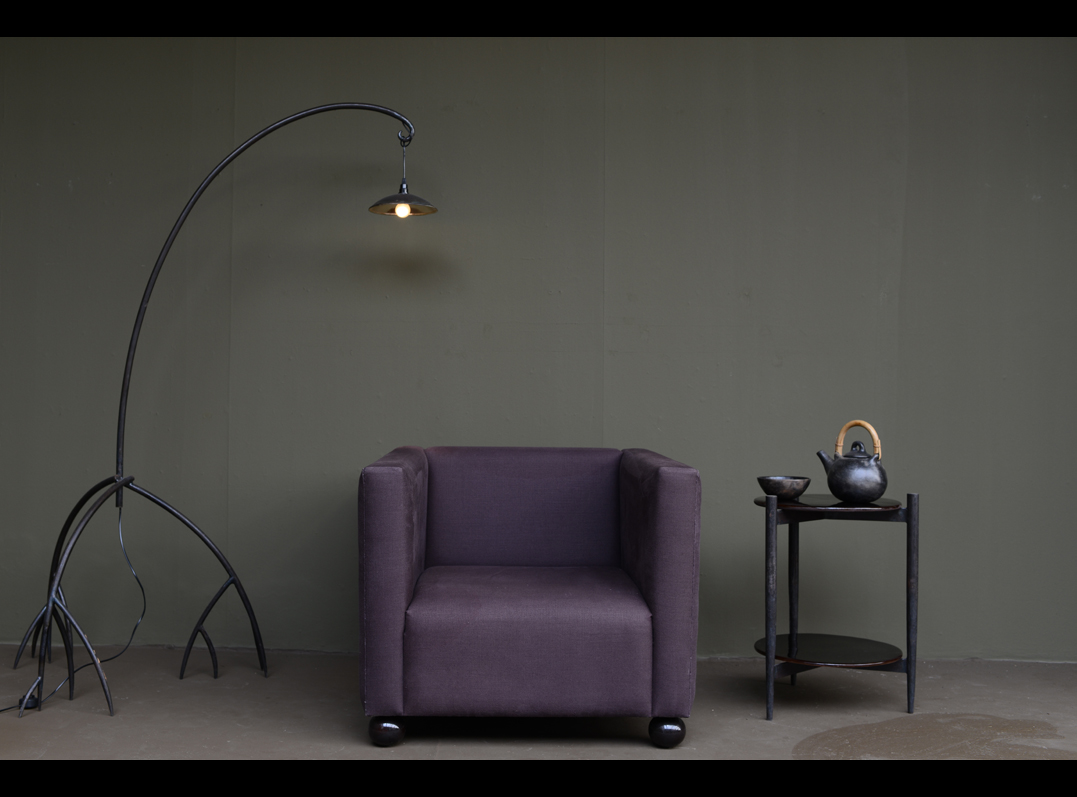 … plain or printed …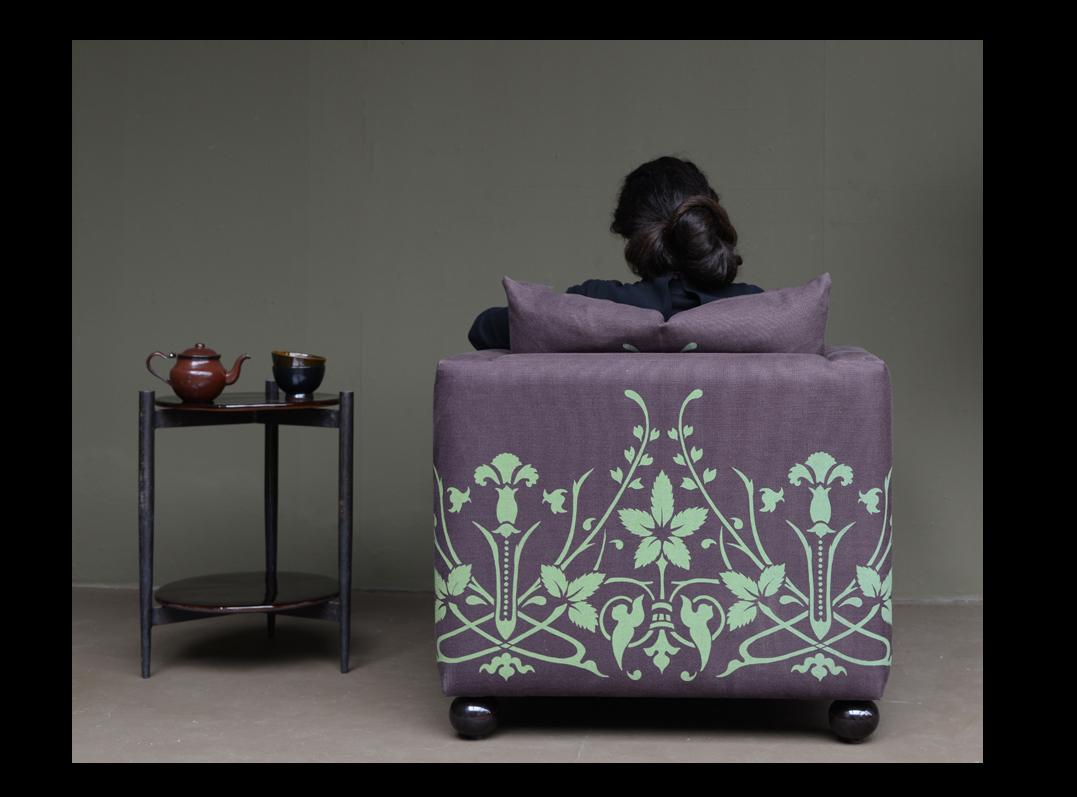 … also used to dress our customers' old seats.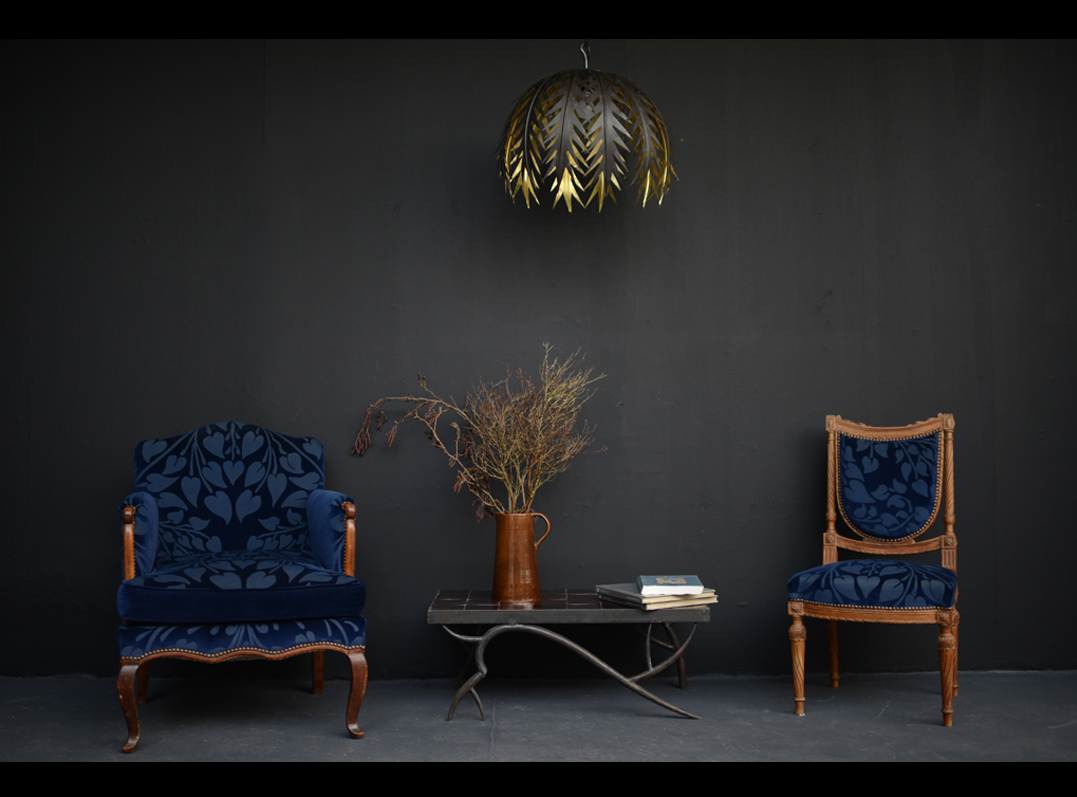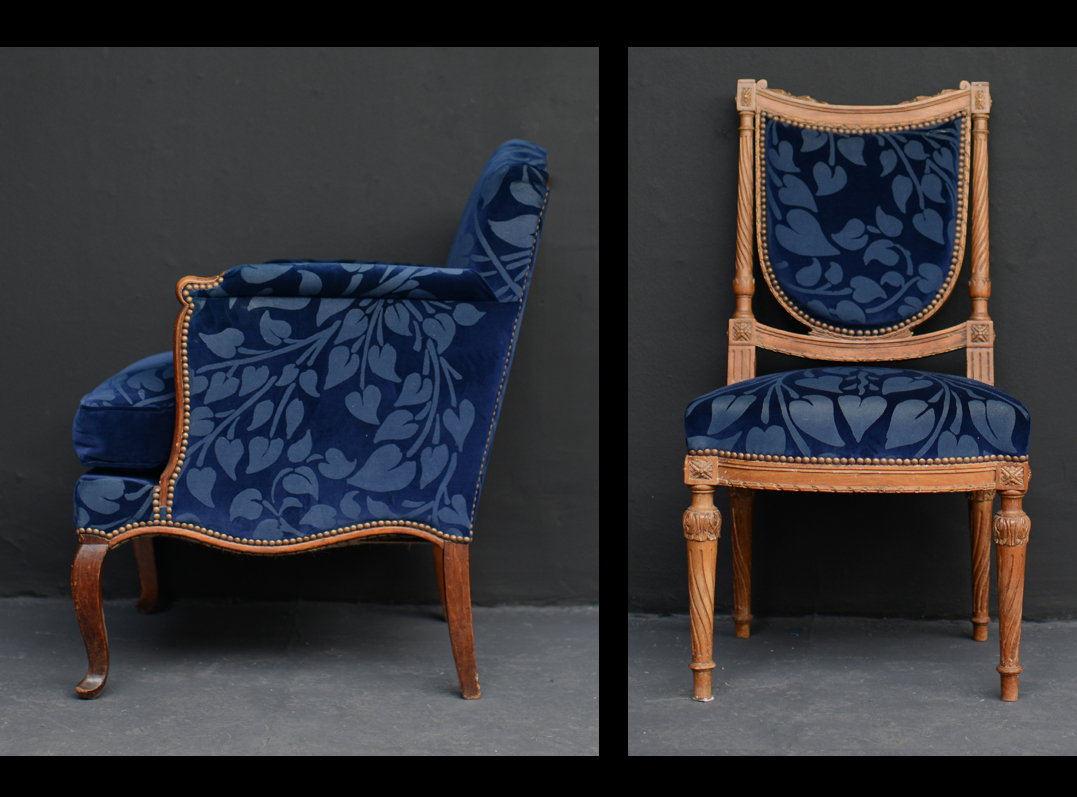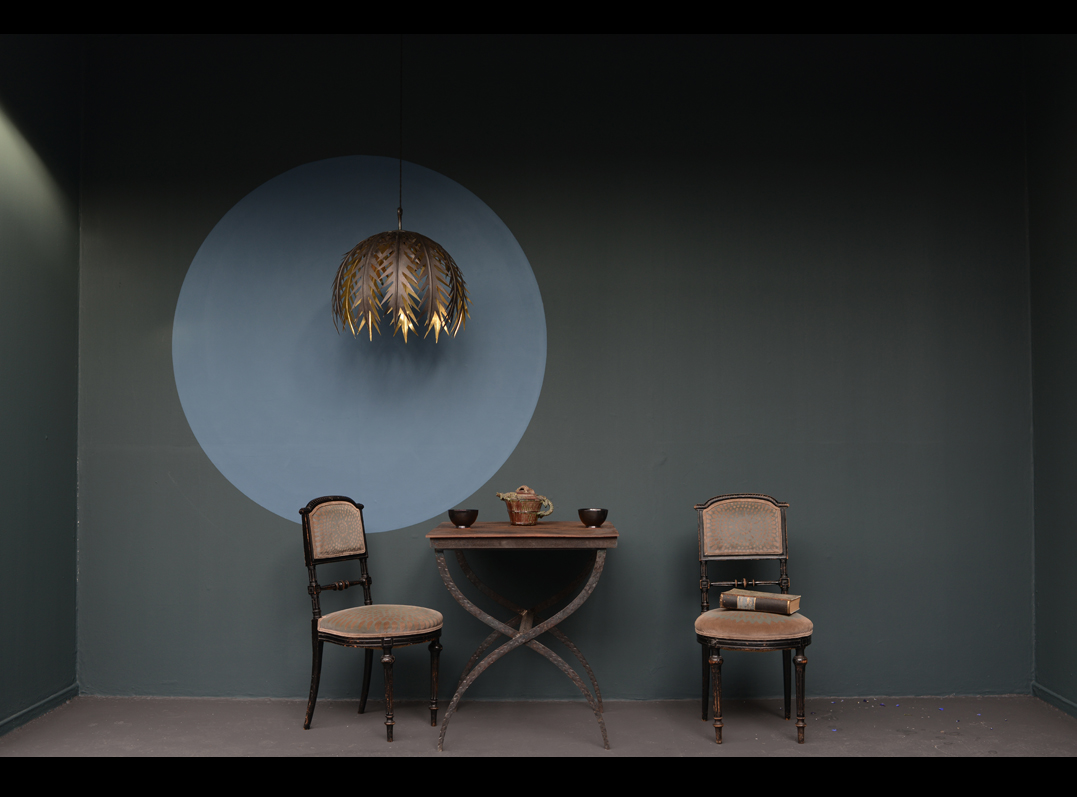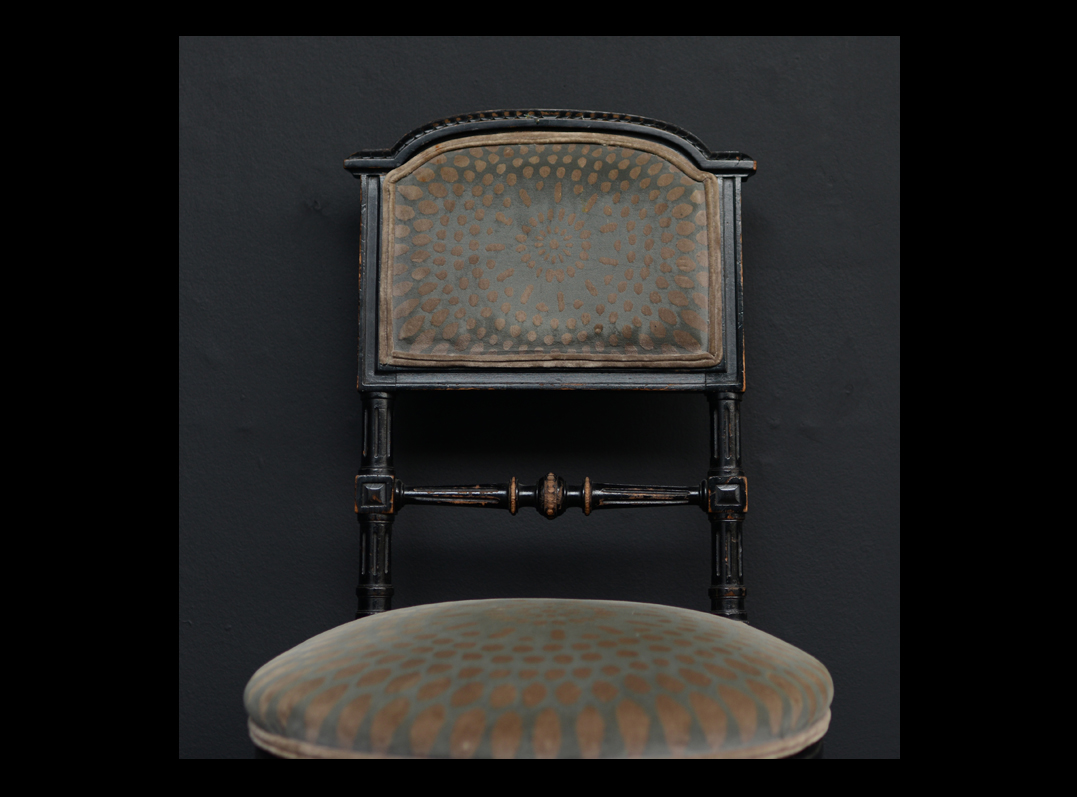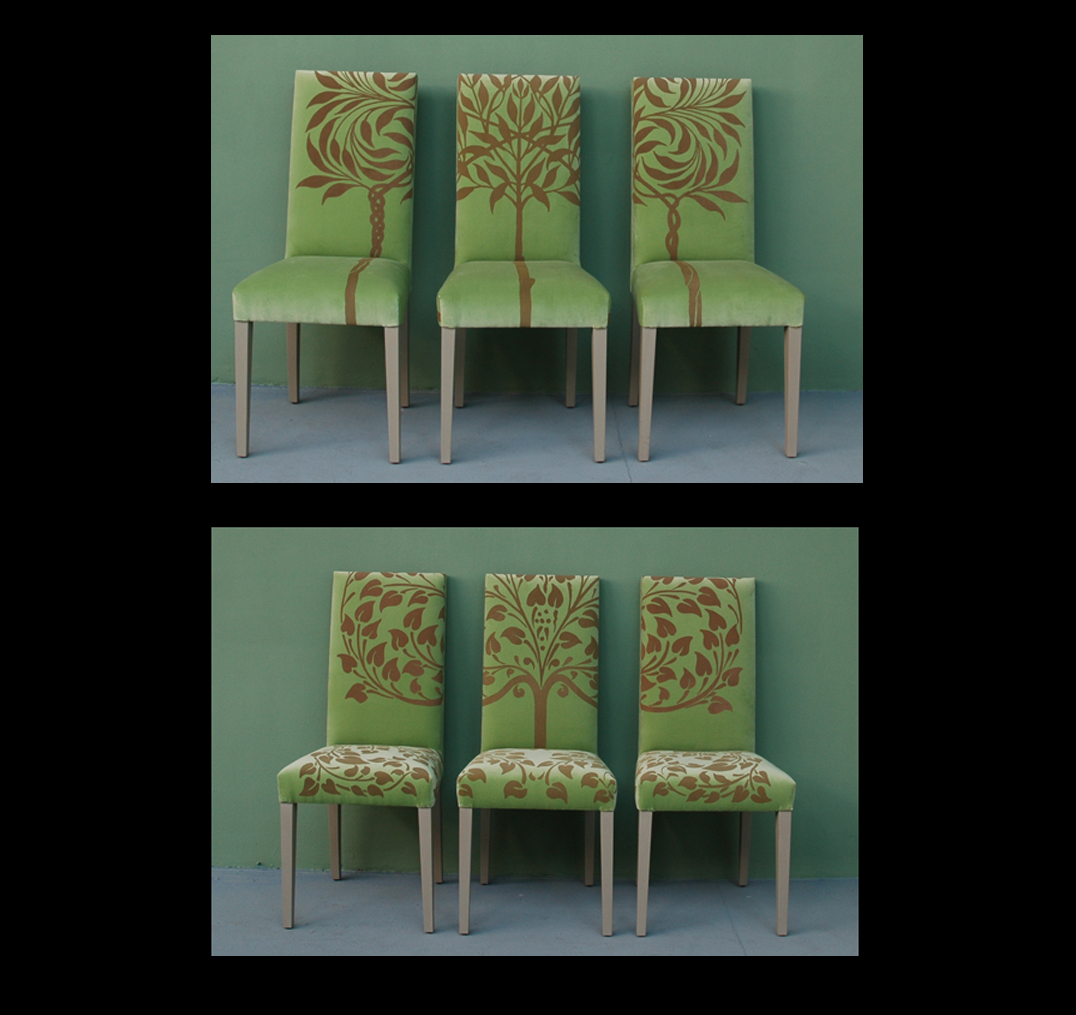 BED COVERS :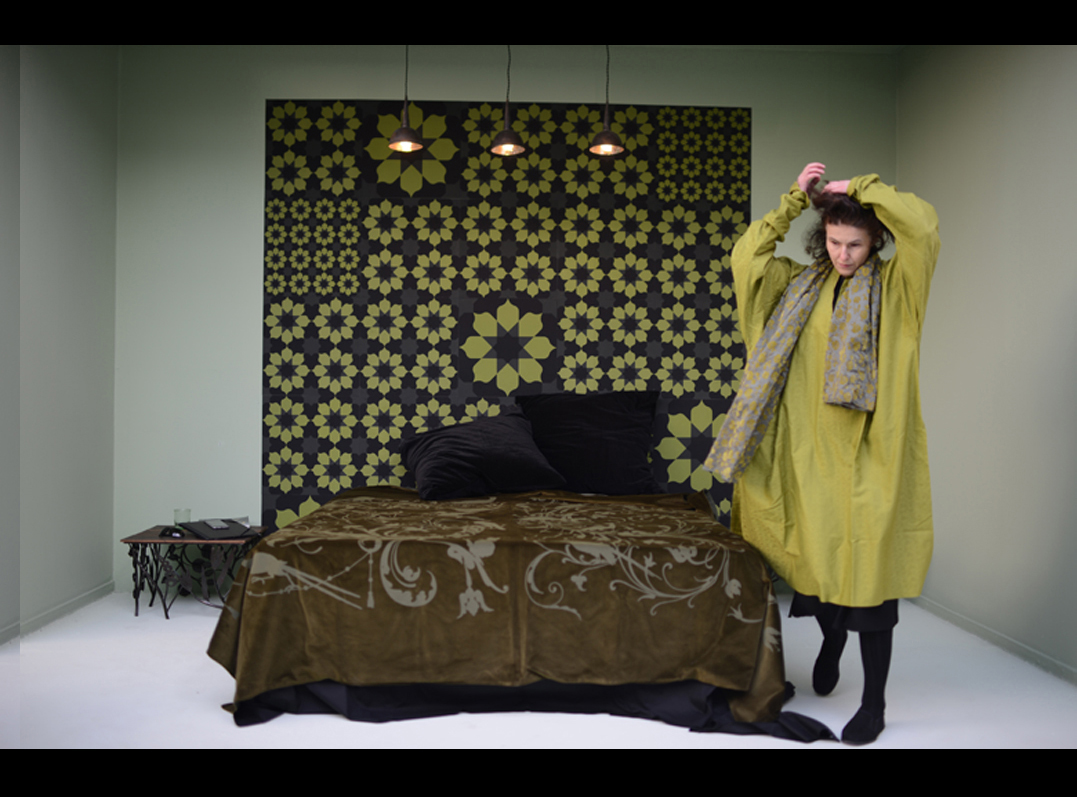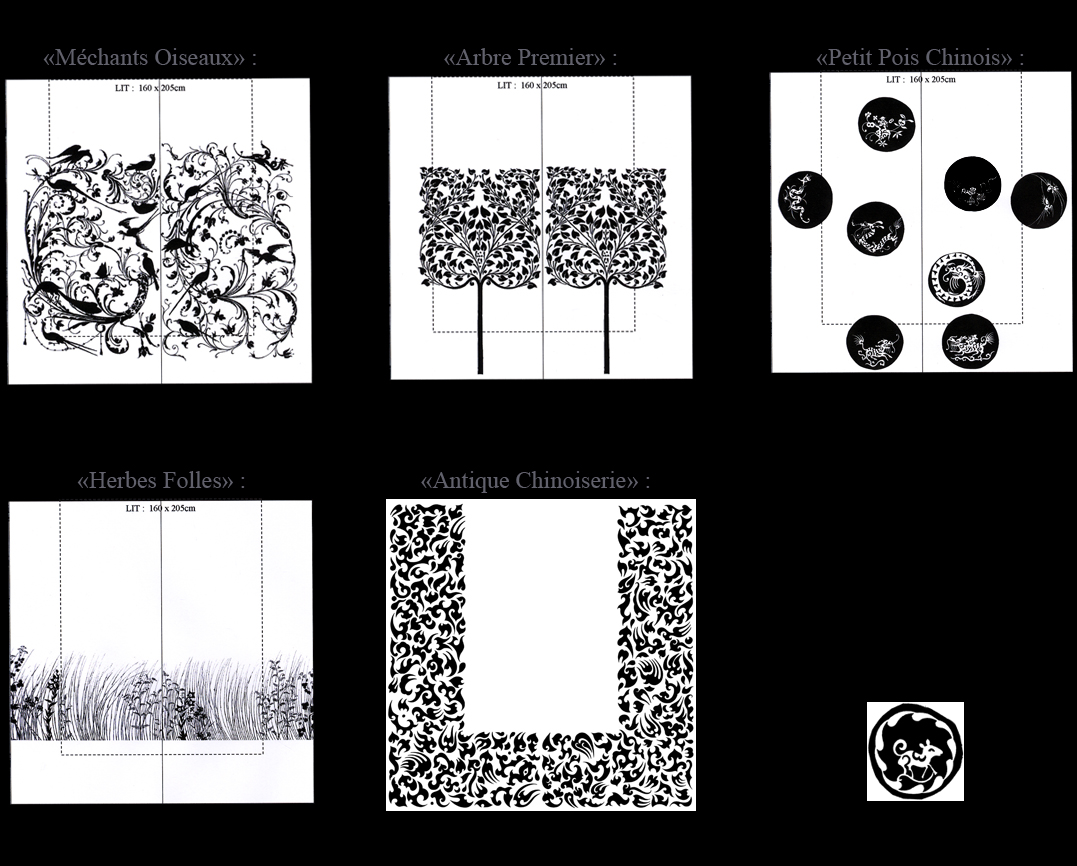 2m40 x 2m40
One side in cotton velvet printed by hand,
the other side in plain linen with one small printed pattern "Petit Pois Chinois", like a signature in the angle.
All our patterns can be applied.
Large choice of colours.
980,00€ VAT incl.
LAMP SHADES :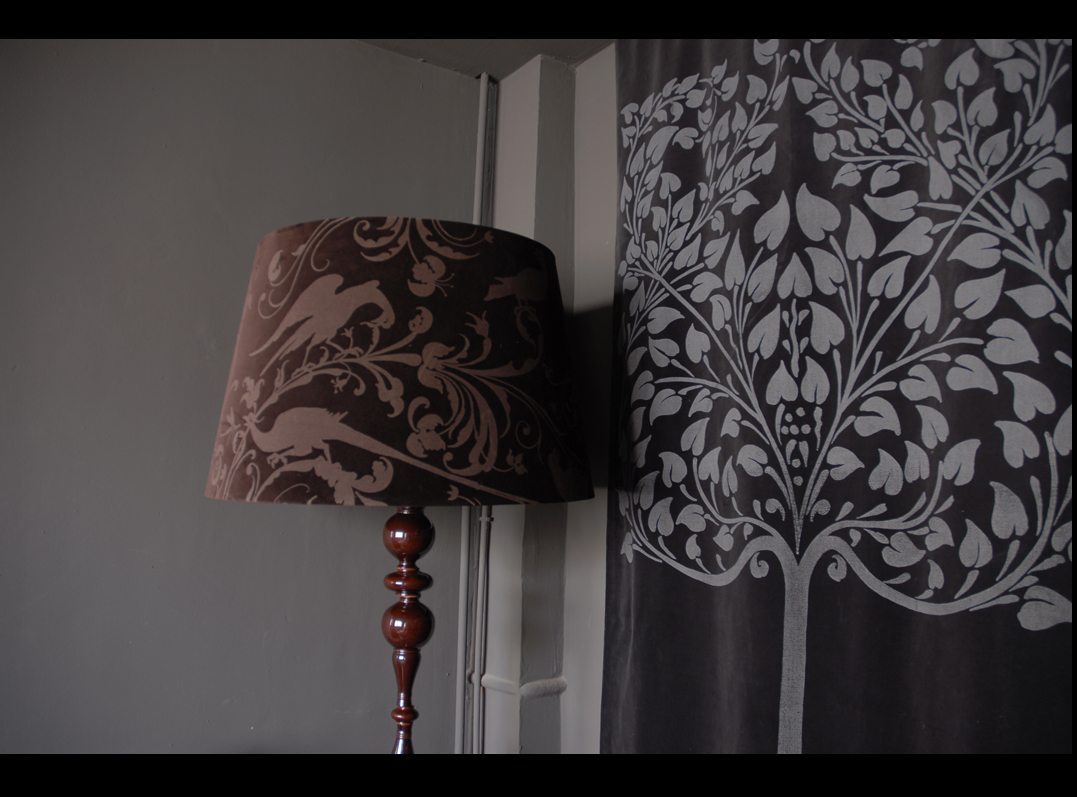 … and even by the metre to create customized clothing.